It's time for sex ed that is more satisfying than this! Teens should learn that sex can be fun too, how to ask and give consent, how to discover to whom they feel attracted too and where to go if they feel uncertain about your gender and sexuality.
"Screw the Cistem" is a sexual-education project iniciated by VICE and partnered with Rutgers. The way we get teached about having sex is só outdated. The focus is mainly on how to not get pregnant or STD'S. Also it's very heteronormative orientated and doesn't cover all the different types of genders and sexualities.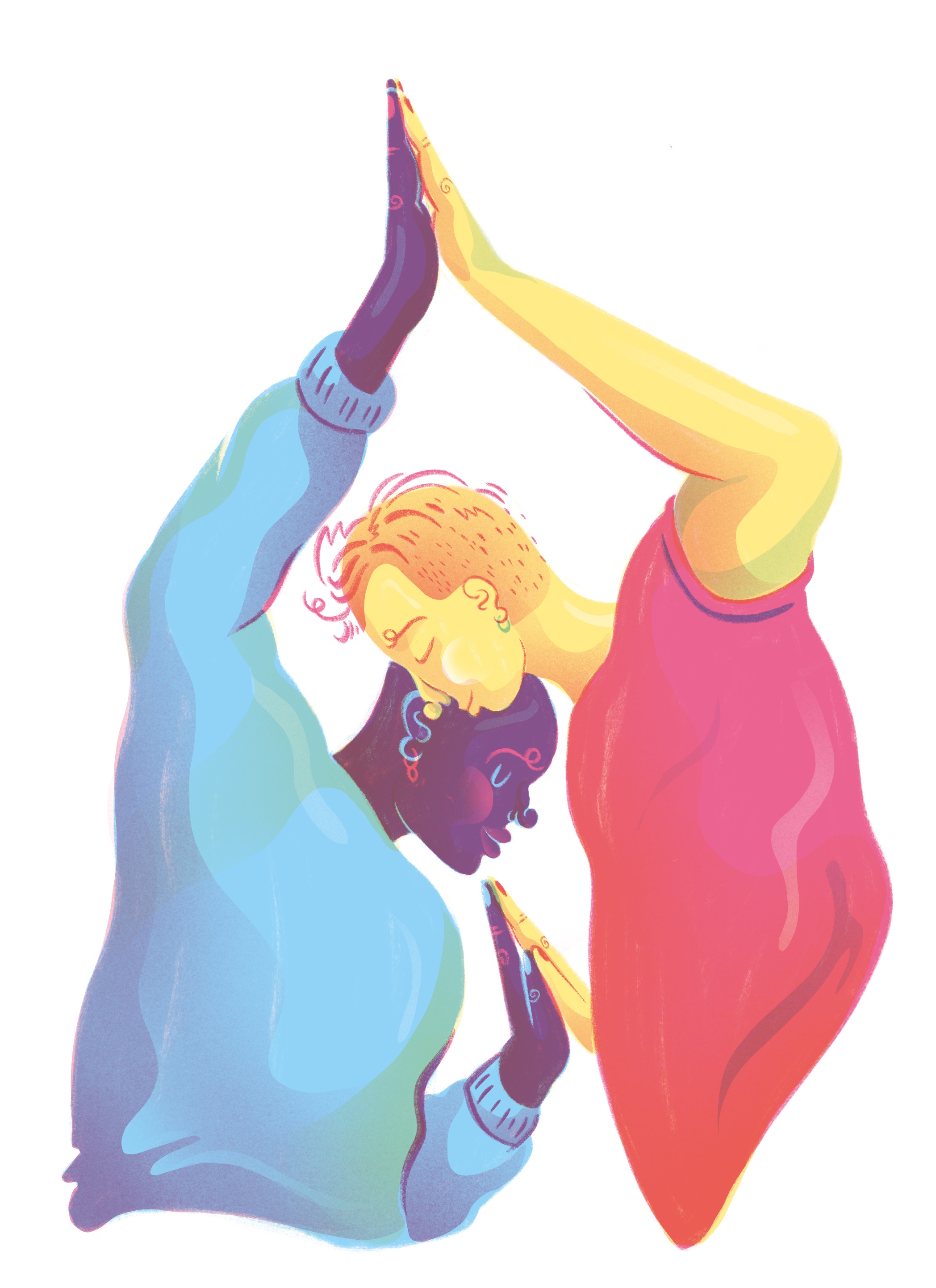 I really enjoyed drawing the different couples, interactions and body types! This is exactly the kind of jobs I feel very strongly about and that I want to put out into the world!