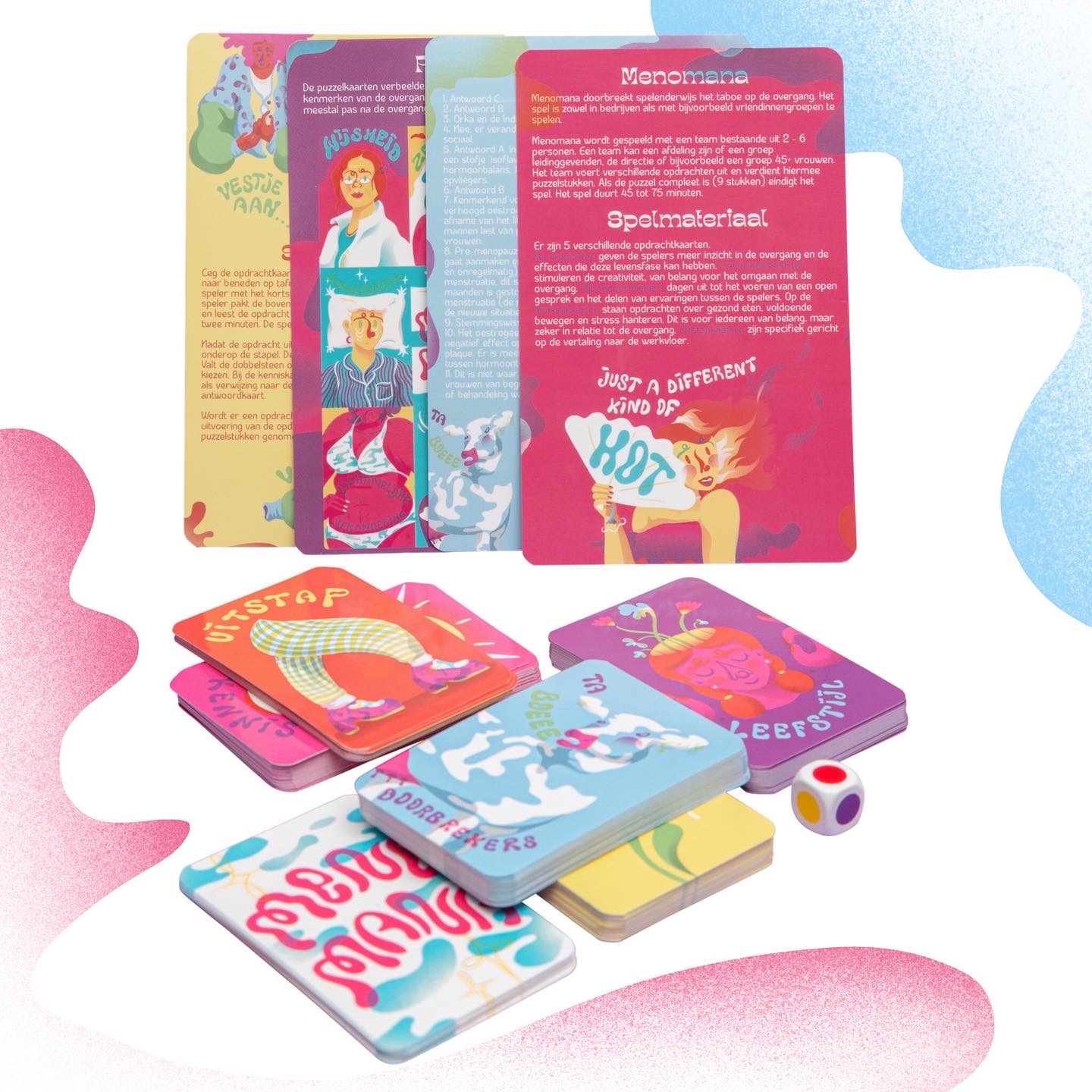 "This needs to change!" thought Ellen Vermeulen, who came up with the idea. By playing this game you get informed, tested on your knowledge, creatively inspired and challenged to talk about taboos. We want to educate people in a playful way and I think we succeeded!
I designed this game called
Menomana
which wants to break the taboo that is called The Menopause. Even though half of our population, our mothers, sisters and other people are going through it at some point, we (including me...) hardly know anything about it and we certainly never talk about it.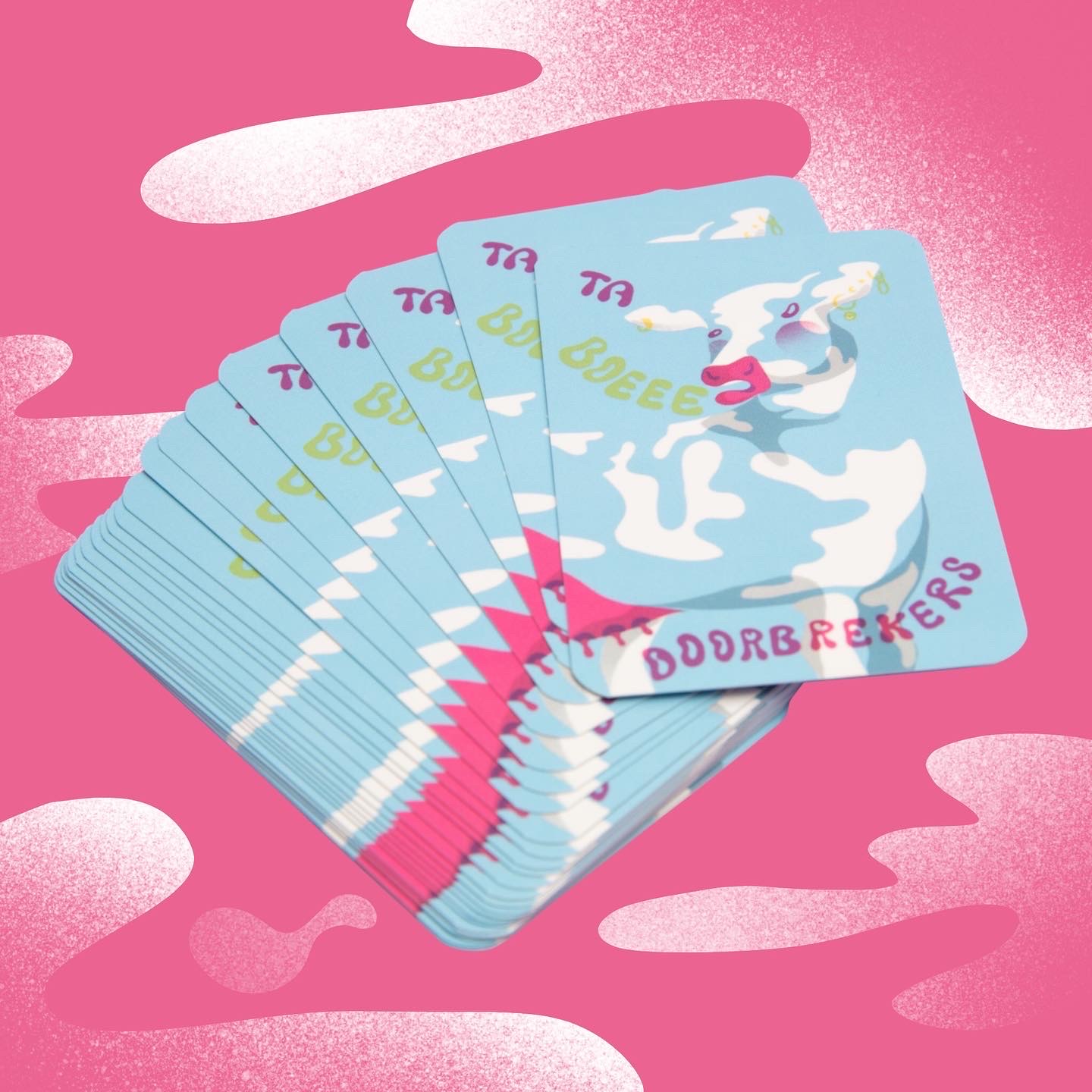 Order online at www.abfabflashes.nl/en/menopoly