Try to not step on the toes of my giant figures! They look confident and grounded with their big feet but don't judge the
covers
. Like everybody, my protégés are vulnerable too...
These Queerleaders that I draw are ready to stand up for themselves. Where necessary they are supporting and empowering eachother. With their colourful and round bodies they express that it's okay to not shave if you don't want too and that you can love whoever you want to love! They tell you to be proud, not in a little voice but in bold type.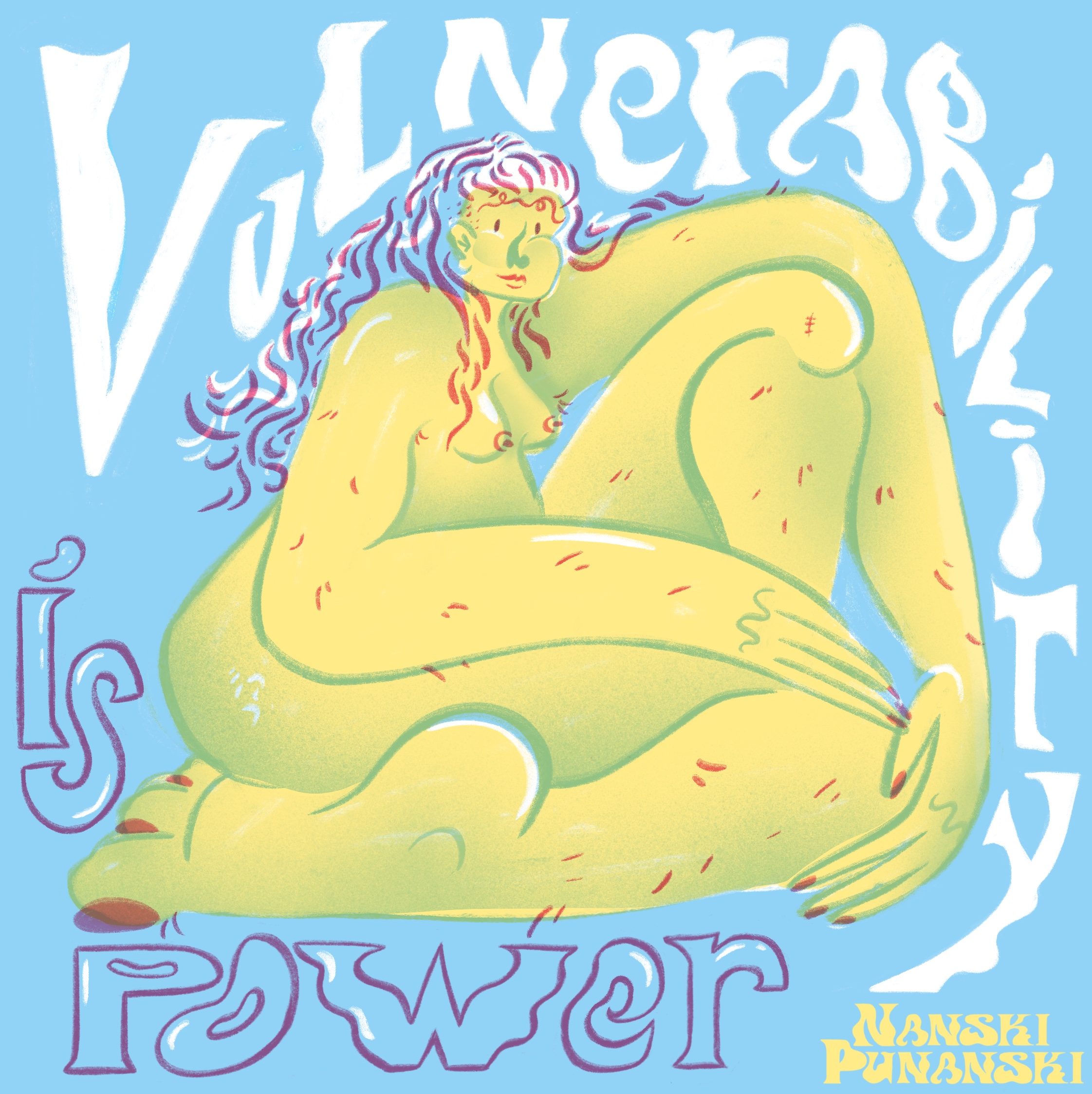 While the ink flows from my pen, my house drives down the road. In my fully painted camper van I get inspired by the big Algarvian agave trees, sunny shores and pleasurable people that I meet.
From my home office on wheels I make editorial illustrations (deMorgen, OneWorld, VICE). With my tablet on my lap and palm trees in the back, I design labels and covers (van de Streek-beer, Daggar Coffee, Uitgeverij Chaos). If a boring, white camper van parks next to me, it's probably not safe and will be mysteriously be spray painted in bright colours the next day. Read more about my van life below!
In the colourful pride palet, my illustrations look like big ice-creams that you would always tell yourself you should not eat. My illustrations reflect an image to show you that you are just as beautiful with this extra pound! Be careful not to lick them though, the hairs on their legs could get in between your teeth…
My paper is their safe space, they won't stay inside box or hidden in the closet. I press my pencil on political, social and environmetal problems. I want to inform and to celebrate. A small finger in the air but followed by a sommersault!
My fingers already start to tingle and my creative brain activated by the idea of you commissioning me, so don't hesitate to
contact
me!