In a colourful pride palet I make illustrations about topics like feminism, climate-activism, queerness, sexual education and much more. The gradients in my work are not only a delight to look at, they also show you that not everything is black or white and pink or blue. I construct my own world with multiple layers and I erase all binaries!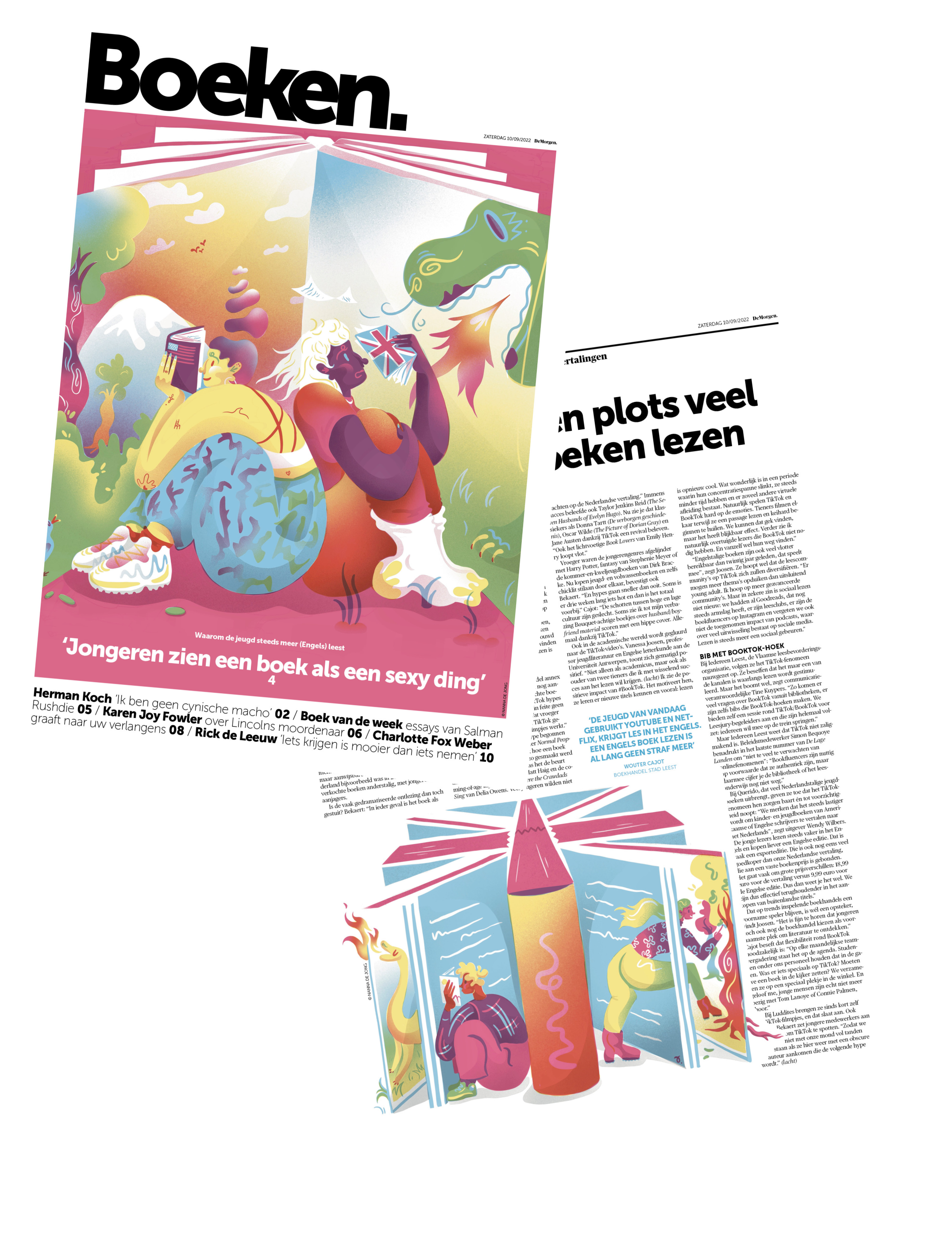 I mostly draw people and what moves them, quite literally, because honestly my figures never sit still! Just like me, they love to be in motion: to dance, to explore, to swim and to do a handstand just to have a change of perspective.
Since I think our society is not fully depicted in general media, inclusivity is one of my main goals.
While the ink flows from my pen, my studio on wheels drives down the road. In my fully painted camper van I get inspired by the sunny shores, the big agave trees and the amazing people that I meet.
Wether I'm in Utrecht or in the Algarve, I make my editorial illustrations for newspapers like
De Morgen
from anywhere
.
With my tablet on my lap and palm trees in the back, I design (beer/coffee) labels and covers. I love putting more colour into this world and therefor I take every opportunity to paint a wall, a surfboard or a van.
The "Queerleaders" that I draw are ready to stand up for themselves and to empower eachother. With their colourful and round bodies they express that it's okay not to shave if you don't want too and that you can love whoever you want to love! Since gender is just a social construct they feel the freedom to be fluid within their gender identity. They tell you to be proud of who you are, not in a little voice but in bold type.
My "paper" is a safe space, nobody stays inside box or hidden in the closet. I press my pencil on political, social and environmetal problems. As an image activist I want to inform and to celebrate.
A small finger in the air but followed by a sommersault!


My fingers already start to tingle by the idea of you commissioning me, so please don't hesitate to

contact

me!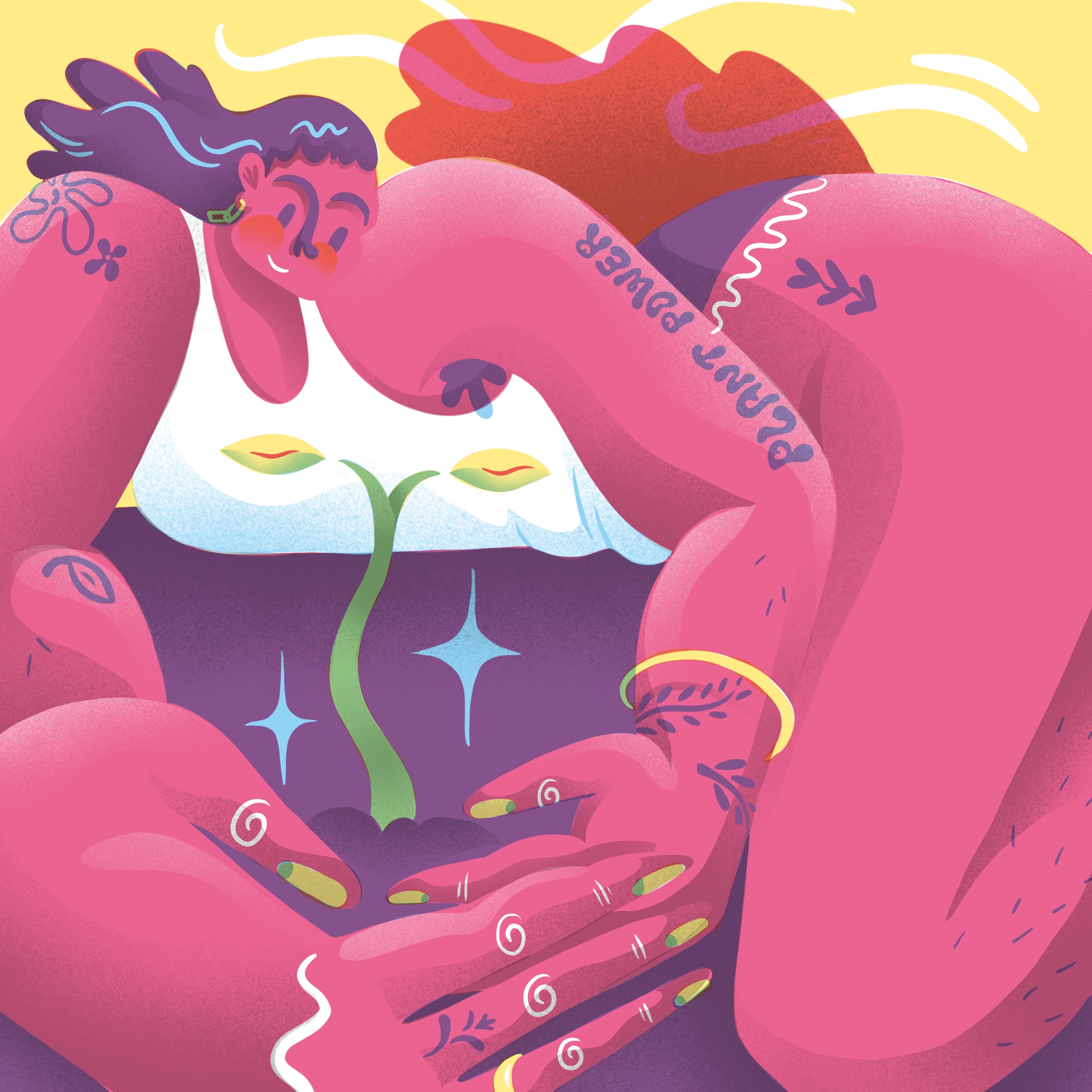 There is a great feeling of empowerment when I plant something in the ground. Preferably with my bare hands so I can feel the earth. For too long women (of colour) and queers have been suppressed by the patriarchal and capitalist system as well as our mother earth.

Eco-feminism is a way of thinking that includes gender equality but also respects organic processes, holistic connections and worships intuition and collaboration.
It's time for sex ed that is more satisfying than this! Teens should learn that sex can be fun too, how to ask and give consent, how to discover to whom they feel attracted too and where to go if they feel uncertain about your gender and sexuality.
"Screw the Cistem" is a sexual-education project iniciated by VICE and partnered with Rutgers. The way we get teached about having sex is só outdated. The focus is mainly on how to not get pregnant or STD'S. Also it's very heteronormative orientated and doesn't cover all the different types of genders and sexualities.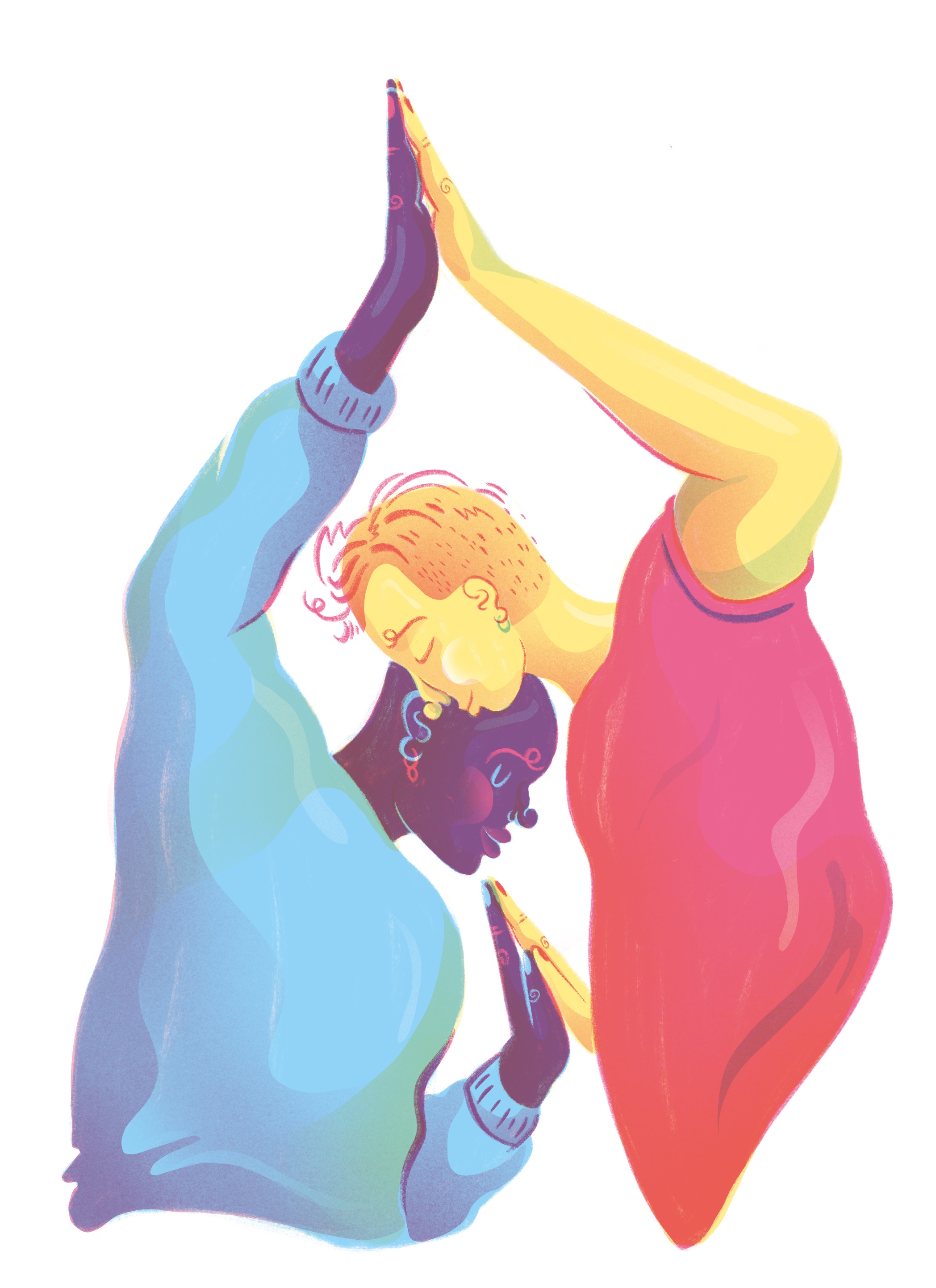 I really enjoyed drawing the different couples, interactions and body types! This is exactly the kind of jobs I feel very strongly about and that I want to put out into the world!